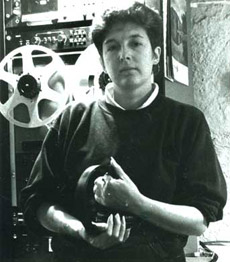 Circa 1985... I was VERY young!
"Each project is unique to its client, and I believe very much in producing what really does suit the subject, site, design and budget and so take a large amount of care with authenticity and research, not only into the subject for presentation but the replay medium, audience and suitability for DDA compliance."
Sheena Irving
With over 30 years experience of producing for heritage and museum applications, Sheena Irving has worked with actors from all over the world, directing and producing a large body of audio and video material covering a wide range of subjects.
A particular speciality is the production of sound material derived from journals, diaries, manuscripts and other published works, and multimedia productions based on archive audio recordings, oral histories and film including the research and identification of archive material from many sources.
SIAV draws on a wealth of freelance associates to create a team of specialists tailored to an individual project, thus providing the client with exactly the skills they require.
Sheena Irving is a Member and Trustee of The Association for Heritage Interpretation.