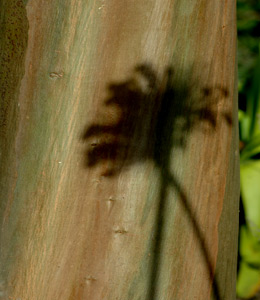 Malahide
Malahide Castle and Gardens Dublin
A multi disciplinary AV production team, combining the skills of Sheena Irving, Bob Marshall and Craig Macleod was brought together to produce 17 individual AV elements for the 13th century castle and new garden visitor centre at Malahide, near Dublin.
Ranging from a media wall, a number of video productions, interactive programmes, recorded oral history pieces, storytelling to specially created ambient audio tracks, the team, working with the client Fingal County Council, and designers Bright 3D, undertook the production – from initial idea development, photographing and recording on site, right through to final install and commissioning alongside the AV installer.
A number of the installations, including the digital signage, can be updated and managed remotely by the team, enabling seasonal garden interest to be featured throughout.
---
Media...
Courtyard media wall

Click image to enlarge

Exhibition Discovery Room

Click image to enlarge

Endemic Flora of Tasmania

Click image to enlarge

Puck's Tower Malahide Castle

Click image to enlarge

Lord Milo's Excursions

Click image to enlarge

Lord Milos Excursions Video

Click image to enlarge

Plant finder interactive

Click image to enlarge

Design a Tree Interactive

Click image to enlarge

Plant Survival Interactive

Click image to enlarge