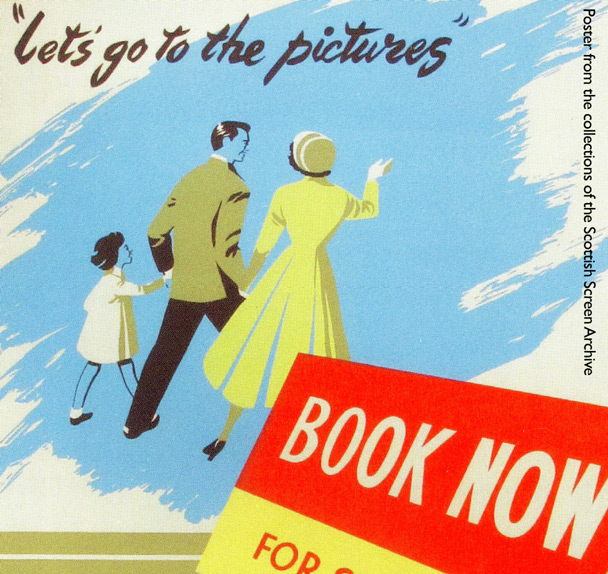 Scotland at the Movies
Let's go to the Pictures
As the major Summer exhibition 2012 at The National Library of Scotland and using material from the Scottish Screen Archive, the history of Scottish Cinema is charted from 1896 until the present day. Covering social, commercial and creative themes the exhibition shows over 70 film clips, grouped in eras from silent movies through to blockbusters of the current day. 10 compilations were shown on small panel inset screens, projection and in a re-created cinema setting, with plush red velvet tip up seats
Spot sound effects completed the cinema going ambience. The biggest challenge was to deliver 12 tracks of sound in a very small space and this was achieved with specially designed overhead sound 'rafts' which, by integrating recent new technology, allow the sound to raise and lower when the visitor approaches and exits a very localised film viewing area.
Follow the link for opening times and exhibition highlights. The exhibition runs until October 2012.
http://www.nls.uk/exhibitions/cinema
Follow this link to view a short film made by Summerhall tv about the exhibition
http://www.summerhall.tv/2012/going-to-the-pictures-scotland-at-the-cinema/
---
Media...
Exhibition Poster

Click image to enlarge

The Birth of Cinema

Click image to enlarge

Star Struck

Click image to enlarge

The Talkies

Click image to enlarge