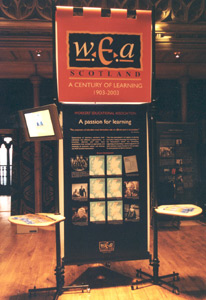 Blasts from the Past
Projects from the past 20 odd years
Here below are some images from the wide range of projects I have worked on in the recent past.
Over 25 years of work would be far too much for any web visitor to bear, and a large number of the projects have long gone.
Although surprisingly, some are still in operation, sometimes in the same form as on install 10 or 15 years ago, and others having been moved on through technological advances but still the original programmes!
Please get in touch if you would like to know more about any of my previous work.
---
Media...
Duart Castle DDA access film

Click image to enlarge

The Tall Ship Glenlee

Click image to enlarge

The Scottish Storytelling Centre

Click image to enlarge

Tea & Tigers NLS

Click image to enlarge

Scotland's Secret War NLS

Click image to enlarge

John Knox House DDA access

Click image to enlarge