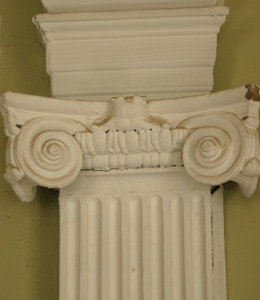 Gunsgreen House, Eyemouth
The Story of Gunsgreen video, interactives, audio plays and effects
Client: Ross Associates
Gunsgreen House was the home built by Eyemouth 'merchant' and notorious smuggler John Nisbet.
10 audio tracks were recorded, directed and produced using local actors to play the parts of local characters for tales within the smuggling themed basement vaults of this exhibition.
In the main house an introductory programme about the history of the house and its Adam architecture was produced, 2 further interactive stations are also installed on site.
---
Media...
Shoes

Click image to enlarge

1755 wallpaper re-created

Click image to enlarge